The Alabama standoff that started almost a week ago with the abduction of a 5-year-old boy from a school bus is over.
The suspect in the case has been identified as 65-year-old Jimmy Lee Dykes. Last Tuesday, Dykes boarded a school bus and demanded the driver hand over two children. The bus driver refused and was killed as he tried to allow numerous children to escape. Dykes grabbed a boy, suffering from Asperger's syndrome and Attention Deficit Disorder, and quickly barricaded himself in an underground bunker.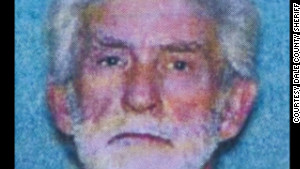 The standoff has ended and Dykes is reportedly dead. The young boy is safe. Information about the negotiations and what finally ended the standoff has not been released yet.
Image Credit: CNN.com